I love the holiday season! Thanksgiving and Christmas are the best. They combine my very favorite things, food and gifts. I'm just kidding... kind of. Anyways, I thought I would let you know what my favorite holiday episodes to watch on Netflix are.
All of the How I Met Your Mother Slapsgiving episodes.
All of the New Girl Thanksgiving episodes. They are awkwardly wonderful.
Every. Single. Office Christmas Episode... I mean seriously watch these clips. They are hilarious!
A Very Glee Christmas- I love the christmas music from Glee, but this episode is especially wonderful. I love that they incorporate How the Grinch Stole Christmas.
Grey's Anatomy- Grandma Got Ran Over by a Reindeer because, well, I love Grey's Anatomy.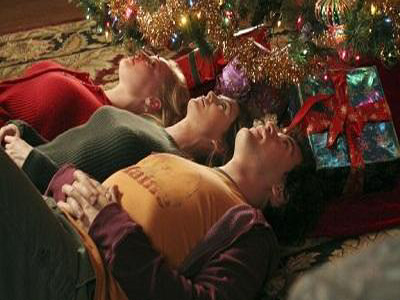 Lastly, The Wonder Years Christmas Episode. This show is close to my heart. We watched this show as a family, and every time I watch it I think of my family.
What are your favorite holiday episodes? Let me know. I'd love to expand my holiday watch list.